Black Bean Brownies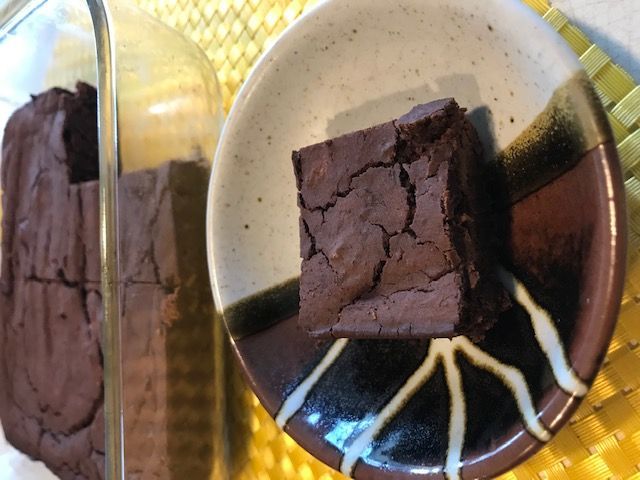 Black Bean Brownies
I have always loved chocolate. Milk chocolate as a child and dark chocolate as a woman. Dark chocolate has antioxidants which are good for the body, but the rest of the ingredients that normally go into brownies are not so good for the body.
SO, give these brownies made from black beans a try. I've fooled plenty a family member with these – they don't believe me when I tell then what they're made from!
INGREDIENTS:
1 15-ounce can black beans, rinsed & drained
½ cup (or less) sugar substitute of choice (I like Swerve)
1 tsp. baking powder
1 tsp. vanilla extract
Pinch of salt
½ cup cocoa powder
3 eggs OR flax eggs or 1 ½ banana
DIRECTIONS:
Place all ingredients in a food processor and blend WELL.
Bake for 25-30 minutes at 350 degrees in a brownie or cake pan.
I eat them as is, but if you need more sweetness, you can certainly frost them once cooled. Another option is to top them with non-fat Greek yogurt and/or berries. Oh yah baby!