Fresh Corn & Quinoa Salad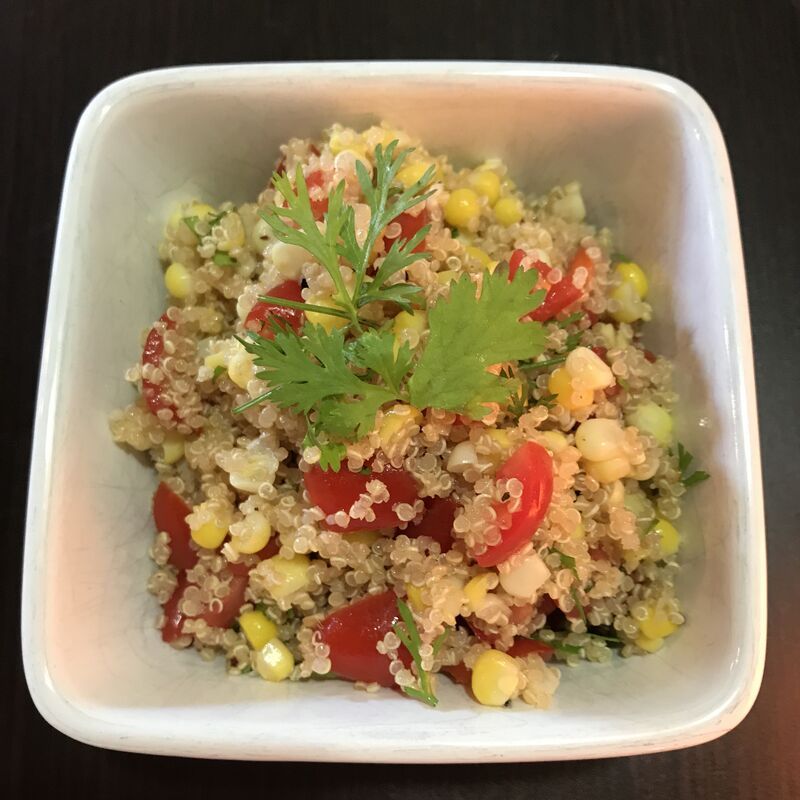 Fresh Corn & Quinoa Salad
This is one of my favourite summertime salads, and it is SO easy to make (especially if you have someone else peel your corn on the cob!)
However, I have never once measured my ingredients as I've made it, so just start with a little of everything and add more of what it needs as you taste and evaluate. And as always, the cilantro is optional, but in my mind, it is necessary in this recipe…so fresh and exciting!!
INGREDIENTS:
Cooked, cooled quinoa
Cooked, cooled corn on the cob
Halved grape tomatoes
White wine vinegar
Extra virgin olive oil
Salt/pepper
Cilantro
DIRECTIONS:
Add all ingredients together; taste, adjust and enjoy!!