Kamloops Personal Training
One-on-one personal training offered in Kamloops BC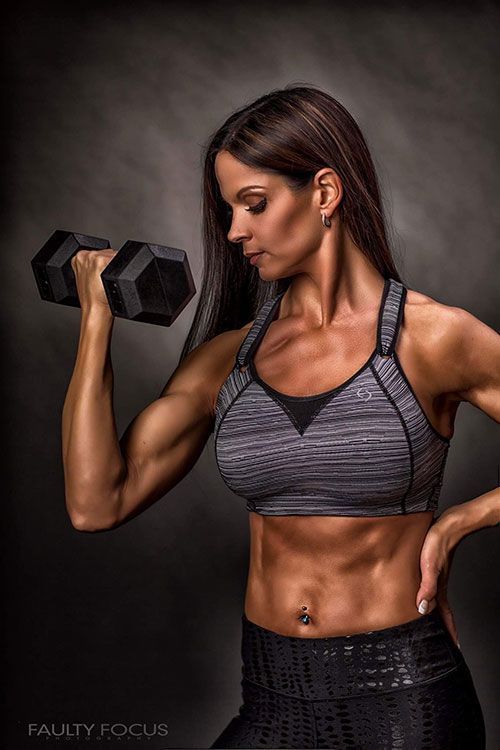 Do you want to start your fitness journey?
Do you want to take your training to the next level?
Do you desire physical and mental change but feel overwhelmed at all the options?
Do you feel too embarrassed to work out in a gym setting?
If you answered yes to any of these questions, then you've come to the right place! As a Kamloops personal trainer, I am here to teach you and support you. You will learn new skills and habits that will benefit you now and for a lifetime. I will coach you and help motivate you through your fitness journey.
Whatever your starting place and whatever your history, I am here to ensure you receive a premium fitness experience by offering effective personal training and workout plans that are customized to your needs, fitness goals and lifestyle. My expert feedback, correction to form and encouragement will help you continue to grow physically and mentally stronger.
Allow me to help guide you through the various obstacles that the world of fitness can hold. With my personalized, varied programs and my motivating guidance, you can trim fat, build muscle, increase your endurance or achieve whatever fitness goal you are willing to work towards.
Taking the next step can be an intimidating one, even if you have fitness in your background. Rest assured that my warm yet enthusiastic personality will put you at ease, and my professionalism and education as a personal trainer will provide a strong foundation for our working relationship.
I encourage you to visit the Testimonials page and read how others in Kamloops have found success in my personal training process. They attest to my honest communication, patience, and efficiency that help YOU get the results you're looking for. So one last question:
What are you waiting for?
Contact me today and let's get you moving!
Choose your package based on whether you'd like to train at-home (yours or mine) or at the TCC (Tournament Capital Centre)
---
TCC Packages (Tournament Capital Centre - 910 McGill Rd)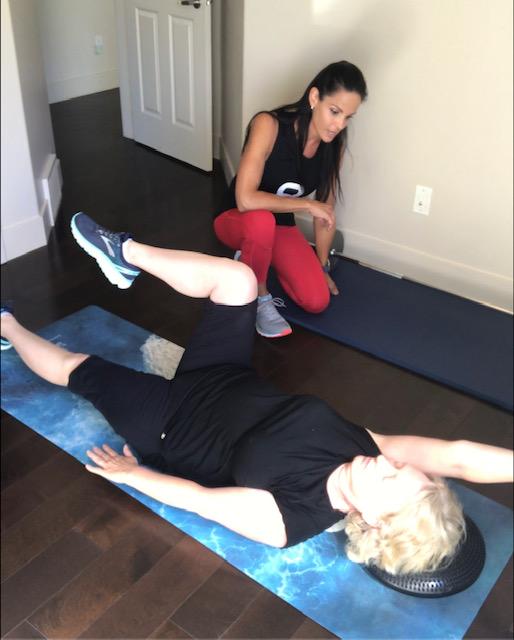 Train Smart Package
This package includes a 30-minute assessment and a 60-minute (1 day) personalized fitness program.
Personal Training Sessions
After completing the Train Smart Package, you can purchase additional 60-minute sessions.
$65 - 1 1-Hour Session
$250 - 4 1-Hour Session Package (Save $10)
$690 - 12 1-Hour Session Package (Save $90)
Train Smart with a Friend
This package is a semi-private personal training package for a pair of participants. The first session includes individual assessments
$320 - 4 Sessions, 1 hour each. $160 per person
---
5 One-on-One Personal Training Sessions: In-Home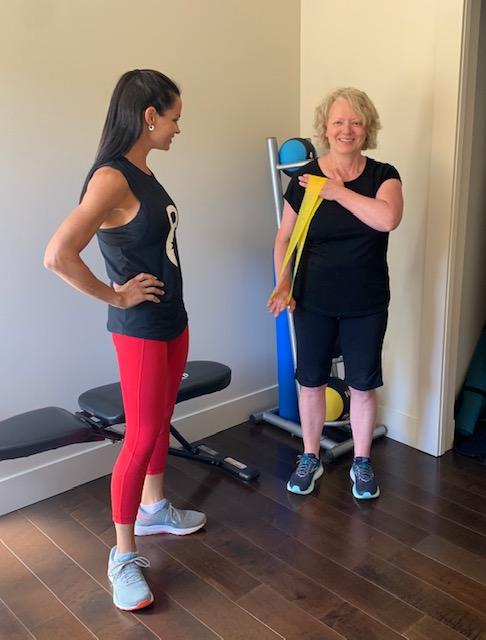 Although not necessary for you to meet the following "criteria", this package is best suited for those who:
have some gym and/or training experience
need a little refresher on how to use gym equipment
need a refresher on how to use store-bought equipment and/or bodyweight to get results
need assistance getting back into their fitness journey
need inspiration to start their fitness journey
would like a "sample" package before jumping in for the long-term
This package includes:
1 Consult
1 Copy of your workout plan
Text, FB Msg or Whatsapp support
5 One-hour 1-on-1 Personal Training sessions in Kamloops, BC
Investment:
$400 - held in my home gym or your home, if preferred
Expires 1 month after date of 1st session
($80/session)
---
10 One-on-One Personal Training Sessions: In-Home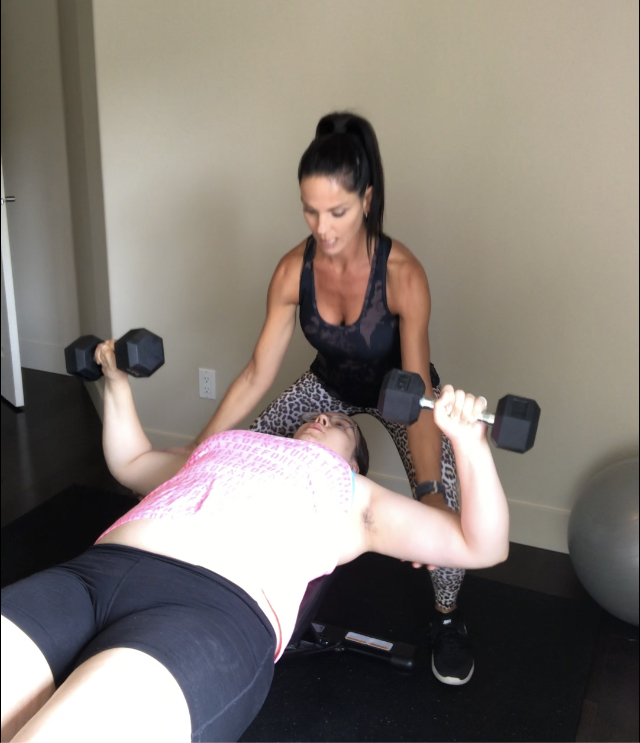 Although not necessary for you to meet the following "criteria", this package is best suited for those who:
may need a refresher on how to use gym equipment
would like more ideas on how to use store-bought equipment and/or bodyweight to get results
are ready to kick-start their fitness journey
are ready to take their current fitness plan to the next level
This package includes:
1 Consult
1 Copy of your workout plan
Text, FB Msg or Whatsapp support
1 Training Review (after 5th session)
10 One-hour 1-on-1 Personal Training sessions
Investment:
$750 - held in my home gym or your home, if preferred
Expires 10 weeks after date of 1st session
($75/session)
---
15 One-on-One Personal Training Sessions: In-Home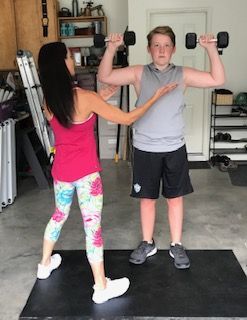 Although not necessary for you to meet the following "criteria", this package is best suited for those who:
have little gym or fitness training experience OR
are ready to take their current fitness plan to the next level
would like a plan for how to use store-bought equipment and/or bodyweight to get results
are committed to starting of their fitness journey
This package includes:
1 Consult
1 Hard-copy of your workout plan
Text, FB Msg or Whatsapp support
2 Training Reviews (after 5th and 10th sessions)
15 One-hour 1-on-1 Personal Training sessions in Kamloops, BC
Investment:
$1050 - held in my home gym or your home, if preferred
Expires 3 months after date of 1st session
($70/session)
---
20 One-on-One Personal Training Sessions: In-Home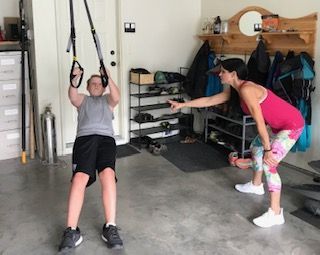 Although not necessary for you to meet the following "criteria", this package is best suited for those who:
have little or no gym or fitness training experience OR
are ready to take their current fitness plan to the next level
need more inspiration for how to use store-bought equipment and/or bodyweight to get results
are committed to the long-haul of their fitness journey
This package includes:
1 Consult
1 Copy of your workout plan
Text, FB Msg or Whatsapp support
3 Training Reviews (after 5th, 10th and 15th sessions)
20 One-hour 1-on-1 Personal Training sessions in Kamloops, BC
Investment:
$1300 - held in my home gym, or your home, if preferred
Expires 4 months after date of 1st session
($65/session)