Spicy Black Bean Burgers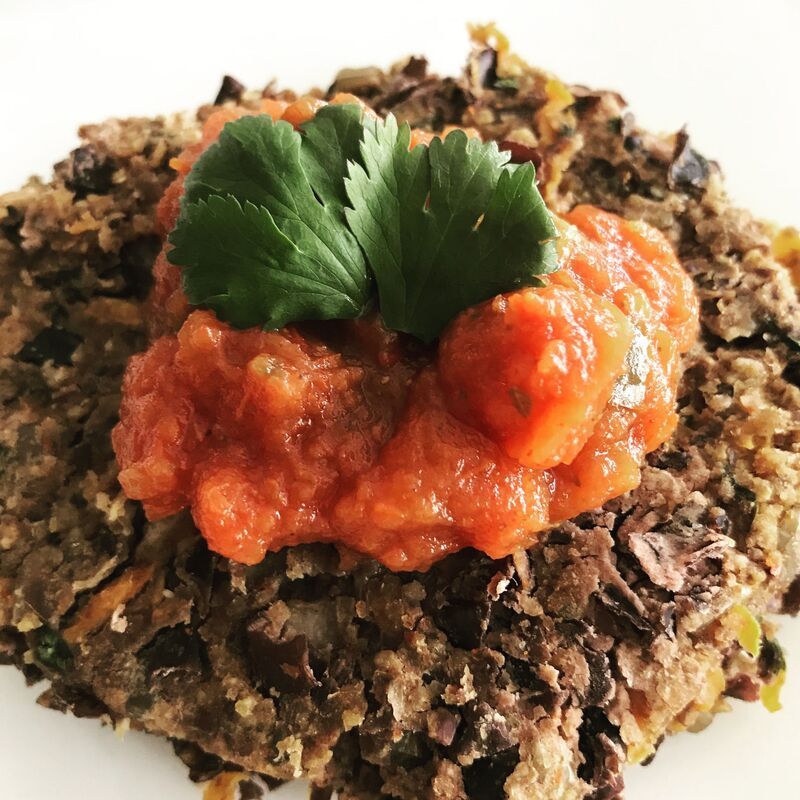 Spicy Black Bean Burgers
I'm not vegetarian, but I do like having meatless meals much of the time. I don't miss the meat at all when you have a delicious spicy flavour like this recipe!
Makes 8 burgers.
INGREDIENTS:
½ cup flour of choice
1 small onion, diced
2 cloves garlic, minced
½ tsp dried oregano
1 small jalapeno pepper, minced
1 Tbsp olive oil
½ medium red pepper, diced
2 cups canned black beans, mashed
½ cup kernel corn
¼ cup panko crumbs
¼ tsp cumin
½ tsp salt
2 tsp chili powder
2 Tbsp parsley, minced (optional)
DIRECTIONS:
On a small plate, set aside flour for coating. In a medium saucepan, sauté the onion, garlic, oregano, and hot peppers in oil on medium-high heat until the onions are translucent. Add the peppers and sauté another 2 minutes, until pepper is tender. Set aside.
In a large bowl, mash the black beans with a potato masher or fork. Stir in the vegetables (including the corn),crumbs, cumin, salt, chili powder, and parsley. Mix well. Divide and shape into 6 patties.
Lay down each patty in flour, coating each side; cook on a BBQ mat on the grill for 5-10 minutes or until browned on both sides.