Green Smoothie Bowl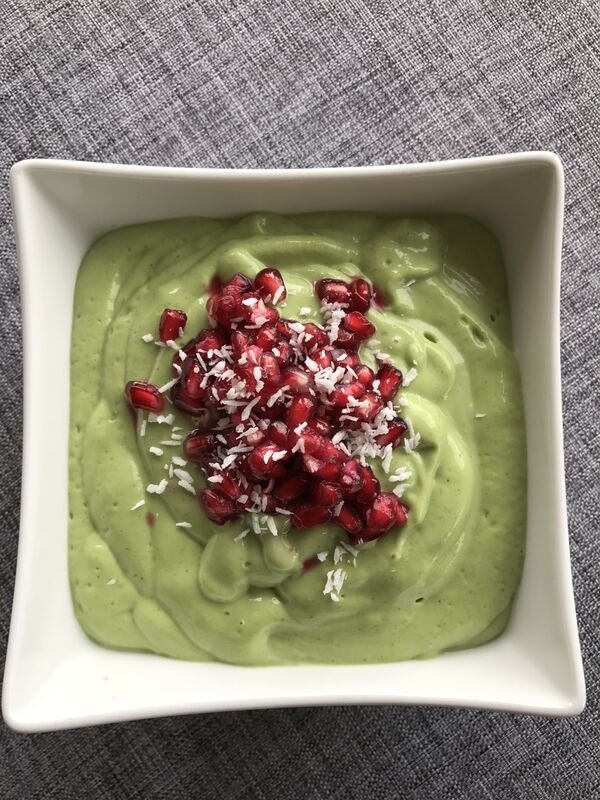 Green Smoothie Bowl
If you're like me and you enjoy a smoothie thick enough you have to eat it with a spoon, then this Green Smoothie Bowl will likely delight you! Besides being thick and creamy, it is refreshing and incredible nutritious, especially if you can get your hands on local, fresh greens, like I do here at the Kamloops Farmer's Market. Remember that because we are not adding any white death (sugar),the sweetness comes from the banana alone; if it is not enough for you, add another ½ banana.
INGREDIENTS:
½ avocado
1 frozen banana, sliced
1 kiwi
1-2 handfuls fresh spinach
1-2 handfuls fresh kale, washed & stems removed
¼ cup fat-free plain Greek yogurt (or dairy-free plain "yogurt")
⅓ cup almond, cashew, coconut, soy, oat or cow's milk
DIRECTIONS:
Blend all ingredients in blender until well mixed and SMOOTH.
Place smoothie into bowl and top with one or two or your favourite healthy toppings.
TOPPING IDEAS
Fresh pomegranate seeds
Chia, hemp or flax seeds
Toasted coconut flakes
Homemade granola
Cacao nibs
Nut butter
Seeds
Fruit