Grain-Free Almond Flour Waffles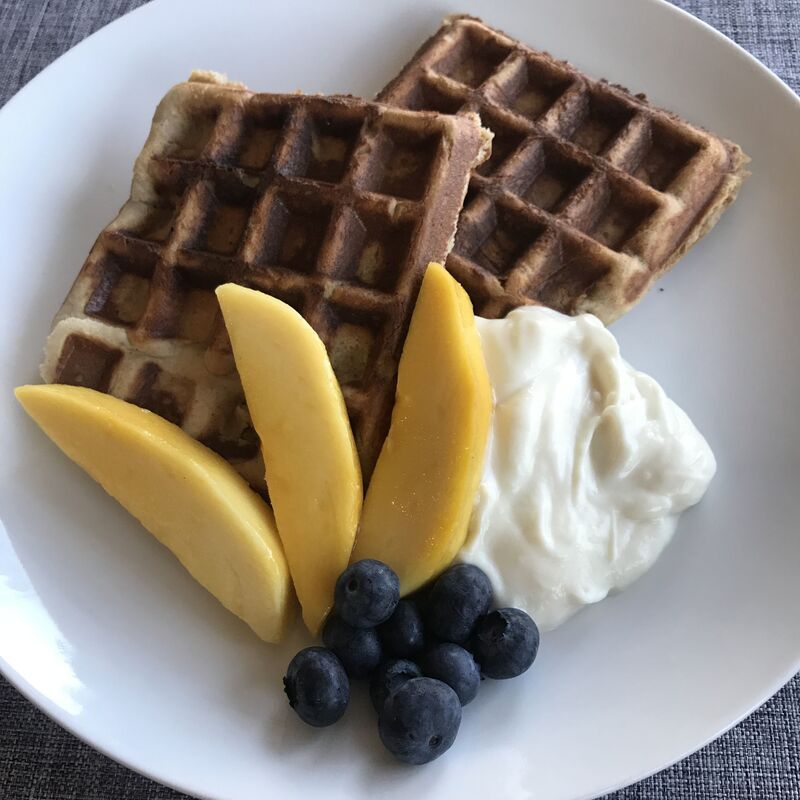 Grain-Free Almond Flour Waffles
Dairy-free, Grain-free, Paleo
INGREDIENTS:
1 ½ cups almond flour
¼ cup tapioca flour (can omit this and just use 1 ¾ cups almond flour)
½ tsp baking soda
½ tsp ground cinnamon (optional)
3 eggs (can use flax eggs, if vegan)
1/3 cup unsweetened almond milk
2 Tbsp honey or maple syrup, if vegan
INSTRUCTIONS:
Add the ingredients to a blender and blend til smooth; allow to sit for 5 minutes
Heat and lightly spray waffle iron with extra virgin olive oil spray.
When waffle iron is hot, pour ¼ cup to ½ cup batter in centre and cover with lid. Cook waffles a little longer than usual (3 minutes total for soft waffles; 5 minutes for crunchy waffles)
Repeat with rest of batter. Enjoy with your favourite fresh fruit!